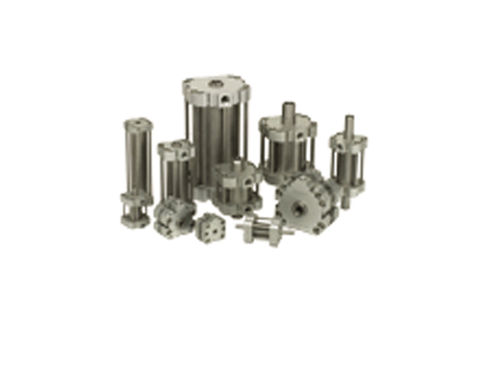 Clippard AFO® Compact Cylinders
Product Code : Clippard 3
Product Description
AFO® Compact Cylinders
Clippard Instrument Laboratory's Air Force One compact cylinders are available in double acting, spring return, spring extend and double rod models. GMR sensors and magnetic piston versions are also available.

The AFO cylinder features include a stainless steel tube and roller burnished piston rod. This means longer rod and piston seal life. For corrosive environments, where dirt and abrasives may be ingested, and cause seals to wear faster than normally expected, the AFO offers the benefit of tie rod construction. This enables seals to be replaced, rather than replacing the entire cylinder. The non-corrosive construction of the AFO cylinder body is reliable in abrasive environments, able to withstand the toughest conditions.

The various mounting configurations available in the AFO cylinders assure freedom to interchange with most cylinders on the market. This means most systems can be upgraded to include quality AFO cylinders.
Features
• Oil impregnated sintered bronze rod bushing
• Available with magnetic pistons
• 303 stainless steel ground, polished and roller burnished piston rods
• Double acting, spring return, spring extend & double rod cylinders
• 304 stainless steel tube
• Temperature range: 30 to 180°F
• Anodized aluminum heads
• Air pressure rating to 250 psig
Contact Us
Cutch Castle, 519 S.V.P. Road, Mumbai, Maharashtra, 400004, India
Phone :+917259492170